Presidents Message
Message from Luna Community College President Pete Campos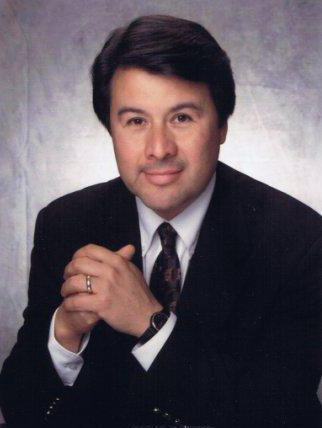 Student success and integrity

By Dr. Pete Campos, President

Luna Community College
There are many components to student success. As we travel along our reaffirmation of accreditation journey, it is important that we practice our beliefs to ensure that students become more resilient and persistent and we hone our retention and completion strategies. While the curriculum and instruction we provide students is at the core of their success, motivating them so they overcome life's hurdles is just as important! Bill Cosby said, "In order to succeed, your desire for success should be greater than your fear of failure."
This is what I mean: 1] education is a lifelong process where we learn, ask questions and develop our independent thinking, skills and talents; 2] education is learning how to cope with the ups and downs of each day, use what we have been taught and combine new experiences to think our way through all types of situations we encounter; 3] education is life's treat, the more we understand each other, commit to progress and work together, the more we enjoy our lives; and, 4] education is not criticizing or faulting others, rather it is taking a solutions based approach so our lives are more fulfilling, friendships become stronger and past differences are set aside and new beginnings occur naturally among colleagues. Confucius said, "The will to win, the desire to succeed, the urge to reach your full potential..these are the keys that will unlock the door to personal excellence."
Some suggestions to move students more effectively through Luna Community College include: A] Explain and regularly promote the purpose for the use of our diagnostic assessment tool (COMPASS) so students take it seriously, become more aware of their skill levels in core subject areas, reflect upon their academic challenges, take appropriate level courses, advance in their understanding of subject matter and take satisfaction in their mastery of skills that will benefit them and last a lifetime. B] Improve technology and add certified counselors to create more robust services that include more widespread use of student educational plans. C] Unilaterally communicate and establish structured pathways to help students identify and focus on a program of study and guide them along an educational roadmap to indicate appropriate courses and available support services. D] Enhance professional development for both faculty and staff, particularly related to all student instructional and support needs. E] Constantly revisit, review and revise (when necessary) to ensure that financial and organizational resources are better aligned with student success. F] Align our college and regional goals with the education and workforce needs of the area. Overall, we must continue to restructure our college system to provide students with more structure and guidance to encourage better career choices and increase their probability of success. John D. Rockefeller said, "If you want to succeed you should strike out on new paths, rather than travel the worn paths of accepted success."
Now, what does it take for us to prime the pump, progress along life's learning journey and then return our experiences and talents to improve the lives of others? It takes integrity! According to Wikipedia, integrity is a concept of consistency of actions, values, methods, principles, expectations, and outcomes. So, if we combine integrity with our mission to ensure student success, we will look forward to each day of work at Luna Community College. Les Brown said, "Honor your commitments with integrity."